Step aside "spooky season," it's time for the most wonderful time of the year!
On 'A Journey Into Enchantment's beloved 2km-route of Christmas lights, you'll find Santa with his soaring reindeers and helpful elves, mesmerizing decorations and so much more — all while being shielded from the cold! Instead of walking in the freezing weather, you'll be enjoying the breathtaking lights from your very own car. Pack your hot cocoa and meet us at either of these two locations: 13959 3 Line, Halton Hills, ON and 50 Alexander's Crossing, Ajax, ON!
Step inside a wondrous universe filled with your beloved Christmas characters, recreated in 2D and 3D light sculptures. You'll get to snap pictures along the way, right from the comfort of your car, immortalizing these memories forever.
And speaking of lasting memories, don't miss the Santa meet and greet — everybody knows it's the perfect opportunity to keep the holidays alive throughout the years (who doesn't have a photo of them sitting on Santa's lap?) 
And that's not all! The true magic continues when you enter the sparkling tunnel. There, you'll be whisked away to a dreamlike realm where lights twinkle and swirl, enveloping you in an immersive experience that's beyond compare: the holiday spirit comes to life in a dazzling display. Last year, the addition of simulated fireworks left visitors in awe, so be sure not to miss this year's edition!
'A Journey Into Enchantment' is a symphony of light and sound that will warm your heart this holiday season. Get your tickets here!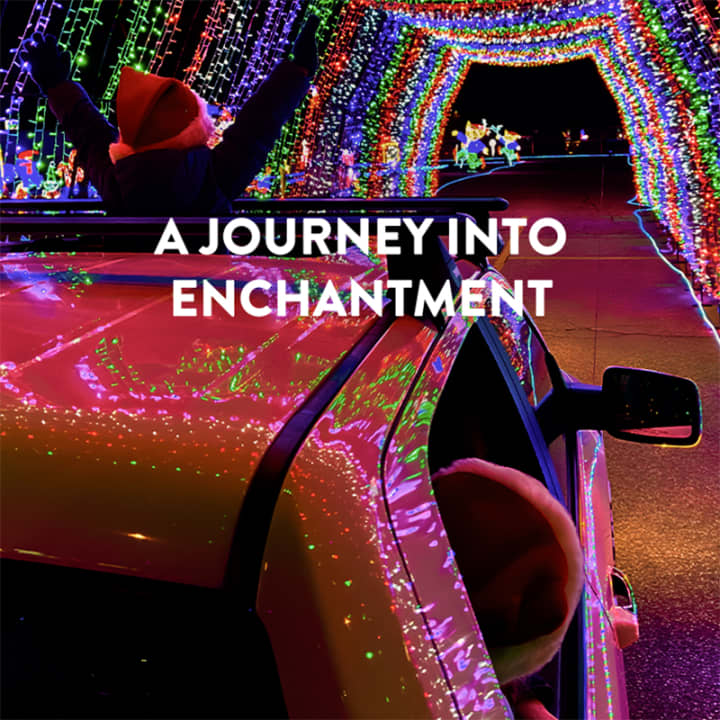 Journey Into Enchantment: a 2km Christmas drive-through
---