Spooktacular takes you on a 2km Halloween adventure filled with 2D, 3D displays, eerie tunes, and 2 million lights, the perfect opportunity to experience Halloween in all its glory. If you're looking for a thrilling adventure from the comfort of your car, head on over to the location of your choice (Milton and Pickering) to begin your journey through the most chilling period of the year — oh, and don't forget to bring snacks.   
Secure your tickets for this experience here!
As you make your way down the spooky road, you'll encounter beloved Halloween characters: skeletons, mummies, ghouls… creatures big and small come to life right before your eyes. What makes Spooktacular particularly unique is also its kaleidoscope of lights, shapes and shadows that present the Halloween season in a totally unexpected way (after all, it does feature over 2 million interactive lights!) 
Spooktacular is a complete sensory immersion that includes curated musical lights and melodies that will transport straight to the spooky universe you so love. It's designed for families, so be sure to bring your parents, besties, kiddos and more! The more, the merrier. And speaking of merry, you can get a bundle for both Spooktacular and Journey into Enchantment, their Christmas drive-thru light show. 
This is the 4th anniversary of Toronto's Spooktacular Light Show, and there's so much more in store for you this season! The end of the year sounds promising…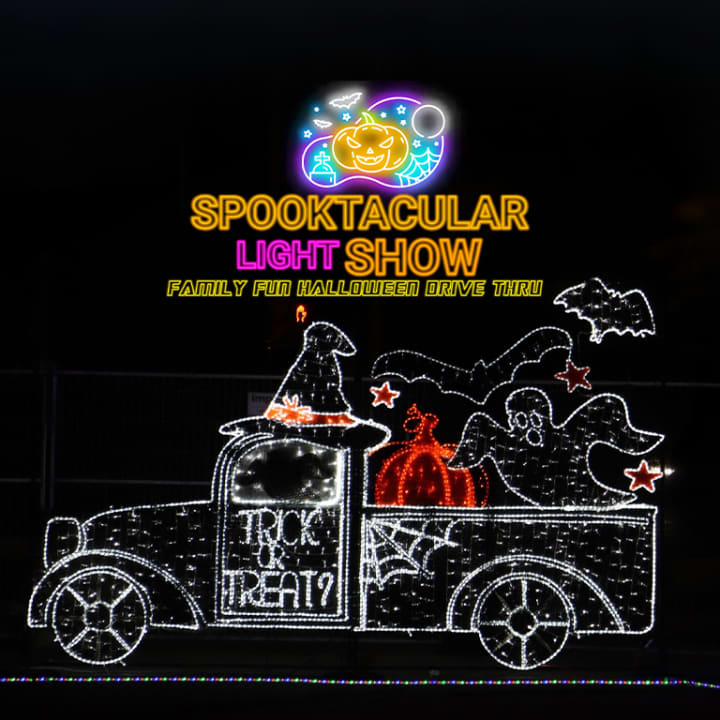 ---