Ranking at 1.3 billion hours viewed in the first 28 days, Stranger Things is by far Netflix's most watched original — and we can't seem to get enough of it. There have been many sequel opportunities for the show, from a VR game experience to an animated series, but we haven't heard of many prequels to the show… until now. 
Stranger Things: Flight of Icarus is a book by Caitlin Schneiderhan that will bring to life the origin story of none other than Eddie Munson. Set in 1984, two years before the events of season 4, this new sequel will set the stage for the story we know so well. 
Eddie Munson rose as the selfless hero of Stranger Things' last season. Played by Joseph Quinn, the character brought a fresh energy — full of rock and roll — to our beloved show. So after his final act in the Upside Down, it came as no surprise to see fans of the show completely heartbroken. 
Stranger Things: Flight of Icarus recounts the story of 1984 Eddie, who desperately wants to leave Hawkins and fulfill his musical dreams with his band Corroded Coffin. He meets a record producer named Paige, who seems to have a plan to get him out of the city and onto the road. Only one thing is keeping him from following his dreams: he needs money, a whole lot of it. So if it takes joining in on his dad's latest scheme, Eddie will gladly tempt fate. 
Schneiderhan currently serves as a writer on the Stranger Things board for season 5, so this dedicated story has come a long way in the making. She tells Entertainment Weekly: 
I'm so excited for fans to go with him on his journey towards becoming a hero, to experience the messy and uncomfortable decisions that led him to become the brave misfit we all know and love.
Eddie is definitely one of the best characters Netflix has ever created, and we can't wait to get an inside look into Scheiderhan's book once it's released in October. For now, we've got a rad cover to hold onto. 
If you're looking for more Eddie Munson and Stranger Things content, head to the Stranger Things Experience in the city! You'll find plenty of show references, an entire Hellfire Club merch section and a bodacious mural featuring the one and only rockstar.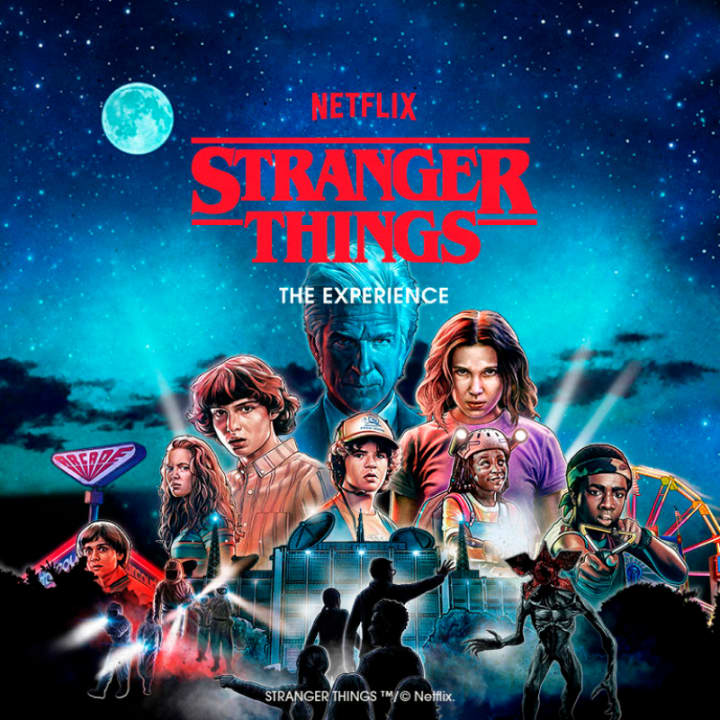 Stranger Things: The Experience - Unlock Your Power!
---