What's the scuttlebutt? 
Dunder Mifflin is now open in Toronto, and tickets are now available for purchase! Step into the shoes of your favorite characters and relive The Office's most iconic scenes, from Beach Day to Kevin's legendary chili spill. Toronto is getting a bippity boppity upgrade this spring, and not even the world's best boss would miss out on it.
Starting today, get – 20% off all tickets sessions from March 13 through 17 using code OFFICEBREAK!
Super realistic representations of the show's sets will come to life in Toronto. We're talking 17 areas inspired by The Office, including Scranton Business Park, the Michael Scott Paper Company and so many more. Sit on Michael's desk, do your own Coal Walk, or take a look at Ryan's closet while participating in hilarious activities throughout the experience. It's an opportunity for die-hard fans of the show to rediscover the sitcom in ways they never would have imagined, getting up-close and personal to original props and costumes. 
Now that tickets have been released, we're going mach five! Standard admission starts at $44, and you'll get the option of complementing all ticket types with a personalized badge.
Here's a look at the ticket options that grant you exclusive access to the experience: 
📎 Flexible Entry ticket includes entry to the experience at any time on your selected date + the option to bundle with 1 personalized Dunder Mifflin employee badge
📎 Premium ticket includes full access to the experience plus skip-the-line privileges, 1 VIP exclusive merch item and 1 personalized Dunder Mifflin employee badge
📎 Guided Group ticket allows entry to the experience first thing on weekends with your group (6, 8 or 10 guests)
Whether you're a part of the Finer Things Club or not, an office is a place where dreams come true…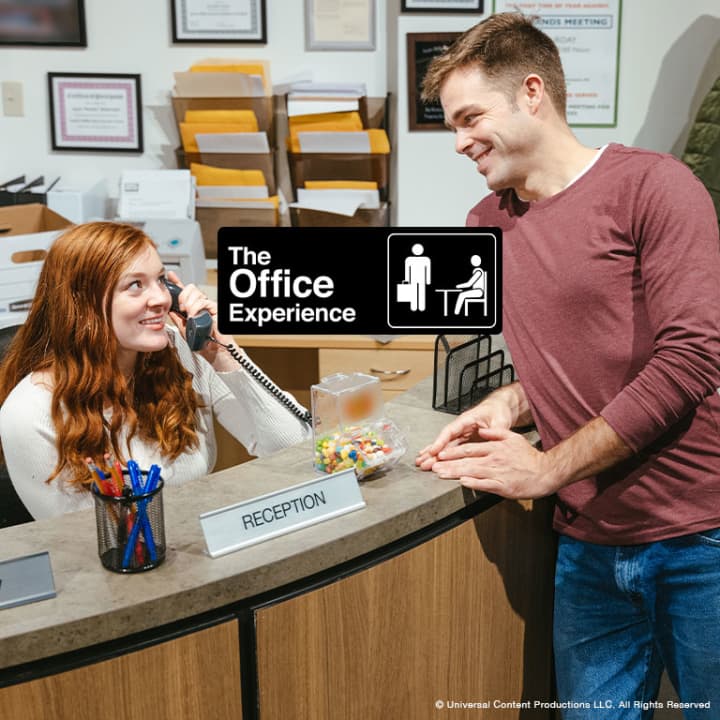 The Office Experience in Toronto
---